Branchville Family Chiropractic Reviews
What Our Branchville Patients Say
At Branchville Family Chiropractic we love when patients share with us their feedback and comments after chiropractic care. Please read our patient testimonials below to see what other people have achieved through their tailored treatment plans with us. Share your stories too! Click here to send us your feedback so that we can help to spread the word about the benefits of natural Branchville Family Chiropractic care. For more information, or to schedule an appointment contact us today.

Video Testimonials

Stories of Hope
Runs Like a Well Oiled Machine
Staff was kind, informative and helpful. The initial visit had a well organized flow to it and the explanation of findings even moreso. I was extremely impressed by the information provided to me for understanding of these findings as well as the breakdown of costs, what is to be expected, proposed care plan, etc. They are updated with both their diagnostics as well as the management of their office using software programs, website, social media, email blasts; all to assist in spreading information and making information sharing easier for their clients and practice. Overall, this practice runs like a well oiled machine and I am super impressed with what I have seen from Branchville Family Chiropractic since I started as a client.. – Rolanda H. 
Absolutely Amazing Staff
Absolutely amazing staff. Make you feel right at home. Always on time or even early with being seen. Quick and efficient services. So excited to work with this amazing practice. – Kerri M.
Adam's Story
Adam was like most other kids approaching two years old; into everything, running, laughing, crying, playing with his sister. But, when Adam was born he was different. Shortly after birth, Adam developed a severe form of eczema which got progressively worse. He was unable to sleep laying down and never got more than a few hours of sleep a night. He also never took naps during the day. For the first 15 months of his life, Adam was treated by numerous specialists. They used various antibiotics, antihistamines, corticosteroids, antacids, etc. to try to change his condition. His mother was finally told that there was nothing else that could be done and Adam would have to live with his condition until he grew out of it. That wasn't good enough for her son, so she decided to give chiropractic a try. Read More About Adam >>>
Examination of Adam revealed spinal misalignments, called Vertebral Subluxations – a chiropractic problem, in Adam's spine. After his first adjustment, Adam fell asleep in the car and slept for two hours in his crib, laying down to sleep for the first time since birth. Now he usually naps in the afternoon, sleeps 8 to 10 hours a night and he's even slept through his adjustments a couple of times. The best part is that he has stopped some of his medications and cut the rest in half with no return of his eczema… Is Adam special? We think so. In fact, every one of our patients is special but kids are our most important patients. We can help them to grow into healthy adults, free from the damaging nerve interference of Vertebral Subluxation. Can chiropractic help every condition? Well, no, and yes. No, chiropractic care does not treat diseases or conditions specifically but Yes, a body functioning at its maximum potential, free of nerve interference, can accomplish incredible things, even curing a disease or healing a bad back. Chiropractic care returns harmony and balance to the body so it can better care for itself. Just ask Adam and his mom. We hear stories like these every day from our practice members. Regular chiropractic care has been shown time and again to help improve people's health and enhance their well-being. Wouldn't your family benefit from the natural approach to health offered by chiropractic care? Find out today by calling our office to arrange an initial consultation and examination with our doctors. For over three decades, They have been empowering people to live healthy lives. By providing corrective and wellness chiropractic care in a supportive, caring environment, they have helped thousands of families to experience optimum health and save thousands of dollars on unnecessary medical expenses.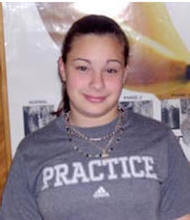 Ariella's Story
A note from Ariella's mom… Hello, I'm Kelly, Ariella's mom. I was so impressed with the results chiropractic care gave to my family that I decided to work for Dr. Stetzel. I got to see the same incredible changes that happened in my family's lives happening in our patient's families every day. I found out that our bodies are capable of incredible things when they are functioning at their best. I saw that my family's overall health dramatically improved and that we didn't need all the drugs that we were using. In fact, my children haven't needed any medical care for sicknesses in over nine years, since we started regular chiropractic care with Dr. Stetzel.Read More About Ariella >>>
I now have a DRUG FREE FAMILY! We use no allergy or asthma medications and rely on our body's inborn healing abilities to keep us healthy. My family is healthier overall and even our friends have noticed the incredible difference in our family's health. Ariella and I would like to see the same things happen for your family too. Ariella's perspective… Hi, my name is Ariella Iturralde. I am 15 years old and I asked Dr. Stetzel if I could tell you why I get chiropractic adjustments regularly and why I think you should too. As far back as I could remember, I had to use a breathing machine because I had asthma. I hated that breathing machine because every night before I went to bed I had to go on it for about a half an hour so I could sleep. Without it, my asthma would get worse at night and keep me awake. During the day, I had to use an inhaler to help me breath, which I hated because I play in so many sports and I am always active. On top of that, since about the age of 3 I could not hear because of ear infections. I had two operations to have tubes put through my eardrums and a third operation for new tubes and to have my tonsils and adenoids removed to stop the infections in my ears. The operations helped for a little while but the infections kept coming back. Then, when I was 7 years old, my mom's friend told her about Dr. Stetzel and I got my first chiropractic adjustment. I was a little scared at first, but after my first adjustment I could feel my ears draining and my hearing got better. After a little while, I didn't need the breathing machine at night or the inhaler during the day to breath anymore. Now, I don't need any medicines, I haven't had any more operations, and I haven't been sick or to a medical doctor since I was 7 years old! I no longer have a hearing problem and I don't have asthma. That's why I love getting adjusted and I will always be under chiropractic care. Chiropractic helps me to be and stay healthy and I know it can help you too.
A Tribute to My Chiropractors
If you were the proverbial "bug on the wall" in my Chiropractor's office you would have heard my voice repeatedly over the last many years saying lines like these: "How do people live without chiropractic care?" "I don't know how I'd survive without you!" "Thank-you for keeping me functioning." The fact of the matter is that I have come to depend on my Chiropractors to keep on "clearing out" the subluxations from my spine— which come from the activities of daily living. The objective truth that "caring for the spine is the key to keeping the whole nervous system functioning in health"—is for me a subjective experiential reality. I know it is true! That is why for me chiropractic is a lifestyle. When I experience any symptoms that would lead others to the medicine cabinet or the medical doctor— I ask myself how soon I can get to the chiropractor. And when I feel great and am not experiencing any symptoms— I still regularly visit my chiropractor in order to maintain my health. Chiropractic is a lifestyle that I recommend to everyone. And just a word about my chiropractor—Dr. Kim Stetzel and the staff at Branchville Family Chiropractic. They are warm, welcoming, and really care. Their kindness and smiles, their parties, games and bulletin boards and Dr. Kim's amazing flowers are all icing on the cake! – Marilyn C.
Regular Chiropractic Care Keeps Me Active
Eight years ago, at my wife's prompting, I went to see Dr. Kim because my arm was sore to move at the shoulder. With a few good treatments, my arm got feeling better, and with a little education, I realized it would benefit me to keep seeing the chiropractor regularly. In all these eight years, I have maintained good health and never been laid real low with a cold or flu. I am quite active in my employment and I'm sure the regular adjustments are helping me stay that way. I find the care which I receive, starting with the staff's cheery welcome when I enter the office, is genuinely heart-felt and certainly effective. Thank you all and congratulations on 30 good years! – James C.
Love Branchville Family Chiropractic
I've been going to Branchville Family Chiropractic for 25+years and love it. I'm rarely sick and physically feel great and have no ailments. My children were days old when they started going and at 5 and 7 still go. I'm all about the holistic approach to medicine and would recommend Branchville Chiropractic to anyone. – Danielle T.
We Love BFC
We love BFC. I'm trying to get other members of my family to commit to care at this practice, as I feel that the long term proactive care received will far outweigh the reactive care necessary years down the road if neglected. – Nestor D

Branchville Family Chiropractic Reviews | (973) 948-5556