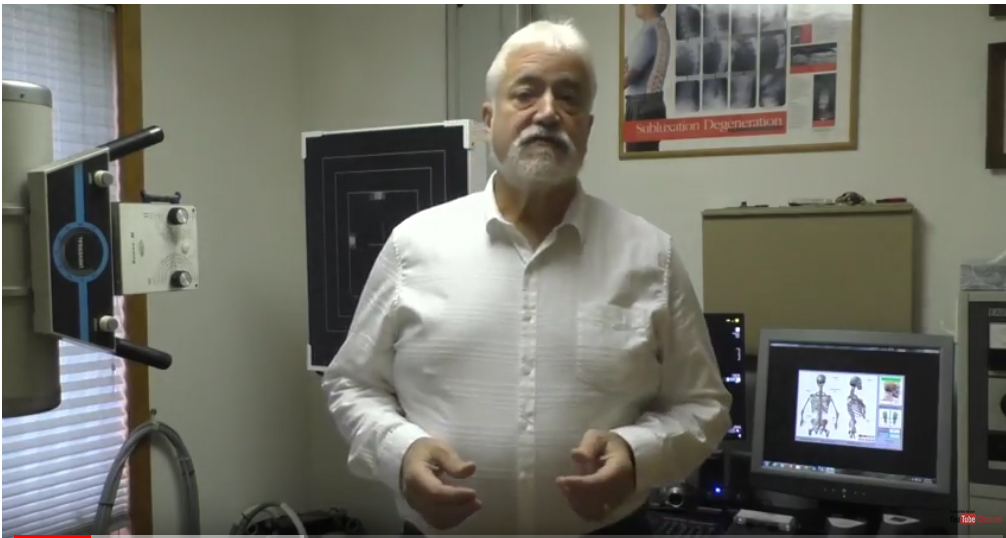 Click on the picture or headline below to view video.
We've Upped Our Game For Your Care
At Branchville Family Chiropractic, Dr. Kim and I have always taken great pride in receiving comments from people new to our practice who have said, "I've never had an examination this thorough from any other doctor I've been to." We believe that our first obligation to our practice members is to determine that the care that we render is absolutely necessary and appropriate to each and every person we care for.  That's why we have always worked to keep our practice and methods State-Of-The -Art whenever possible.
Over the past several months, we have taken steps to elevate our level of expertise and ability to evaluate our patients for vertebral subluxation and its effects with the installation of new technology.
In March of this year, we upgraded our x-ray capabilities to include digital x-ray so we are able to produce high quality images and provide a deeper understanding of the long term impact of vertebral subluxation on the spine and its supporting structures. In September, we upgraded our subluxation scanning technologies to include Heart Rate Variability (HRV) studies along with new and improved Surface EMG and Thermal Scan. These new technologies make it possible for us to better evaluate neurological function in the body and provide a higher level of understanding for our practice members of how "well" they are.
Our new software helps us to give our practice members a comprehensive look at their nerve system's ability to resist stress and increase adaptability by establishing a CORESCORE.
Chronic stress and body tension damages your health. With your individualized CORESCORE we will be better able to develop a highly personalized care plan with the goal of moving toward a score of 100 – near perfect spinal nerve health and function. With your CORESCORE, you will be able to have a greater understanding of just how much stress is impacting your health and body function – even if you can't feel it.
The beauty of the CORESCORE is that it assigns a numerical value to your wellness and stress response. At each progress evaluation, we will be able to show change in your score in an easy to understand format that will allow you to see how you are doing. For example, if you have a score of 63 on your initial evaluation (a "D" in overall wellness) and your next progress evaluation score is a 74, you can get a sense of how your body is improving on the neurological level. Your score also allows us to see how changing stresses in your life are affecting you in your health and well-being. With this knowledge, you will be better equipped to understand and address the stresses in your life and reduce their impact on your health.
We are excited to bring you these technological advances in your chiropractic care program and look forward to you experiencing more health and well-being as your care progresses.
Heart Rate Variability testing is now available for our existing practice members to update their progress and wellness status and is included in the nerve system assessment for all new practice members. There has never been a better time to get checked at Branchville Family Chiropractic.